EXPERIENCED
Thomas Aquatic Weed Control, has been specializing in the removal and control of nuisance aquatic vegetation since the company began and was licensed in 1998.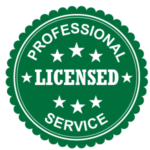 LICENSED
Pesticide Contractor License #18930 and as Commercial Pesticide Applicator License #13716 (both since 1998).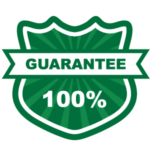 GUARANTEED
You have our guarantee or else. Locally family owned and operated, "Our Reputation is our Business".
---
WHY REMOVE AQUATIC WEEDS:
INTERFERENCE
They can interfere with
water sports, including fishing
HARMFUL
They can be harmful to
fish and wildlife habitats
PROPERTY VALUE
The appearance and aesthetic appeal
can be diminished affecting property values, etc.
"Nuisance plants and algae" can cause problems for agriculture, affect irrigation for
farming and so on. All of which have a huge economic effect though this is difficult to measure.
---
Our Goal at Thomas Aquatic Weed Control & Pond Services:
To provide our customers and clients with the most "Cost Effective & Safe Plan of Treatment"
tailored to their specific needs and requirements. What it takes to "Clean Up & Improve Your Pond" to both utilize and
"ENJOY YOUR POND! "